JUUF
The mission of the Juneau Unitarian Universalist Fellowship is to be a spiritual home for all people who are engaged in a search for truth and meaning.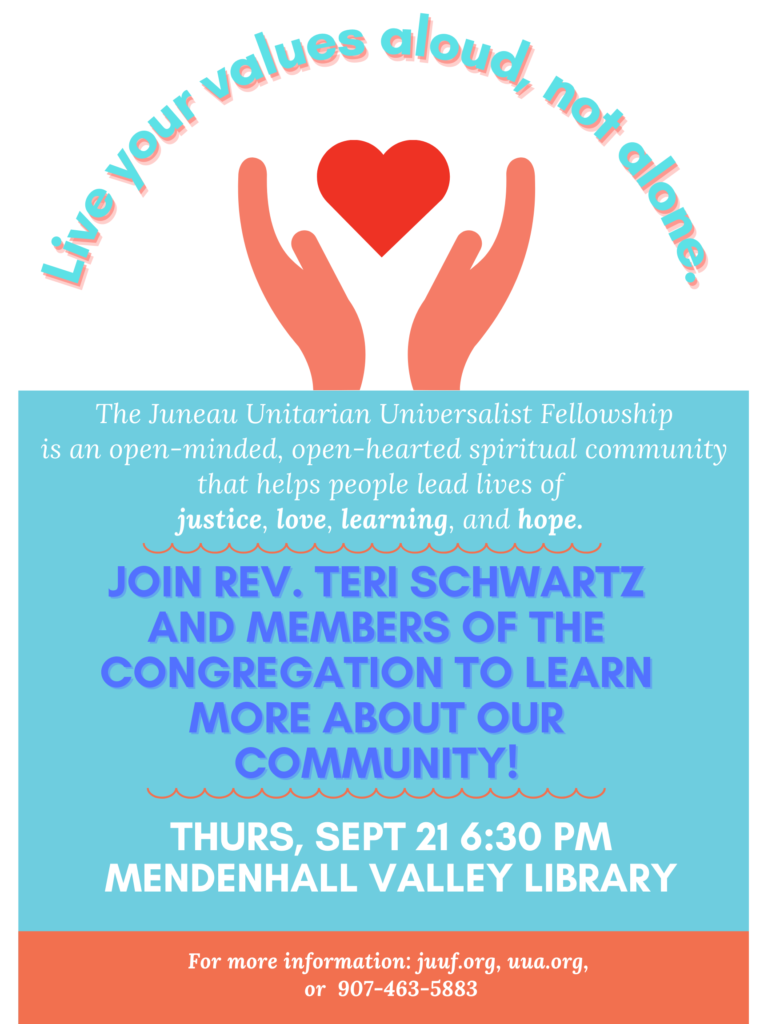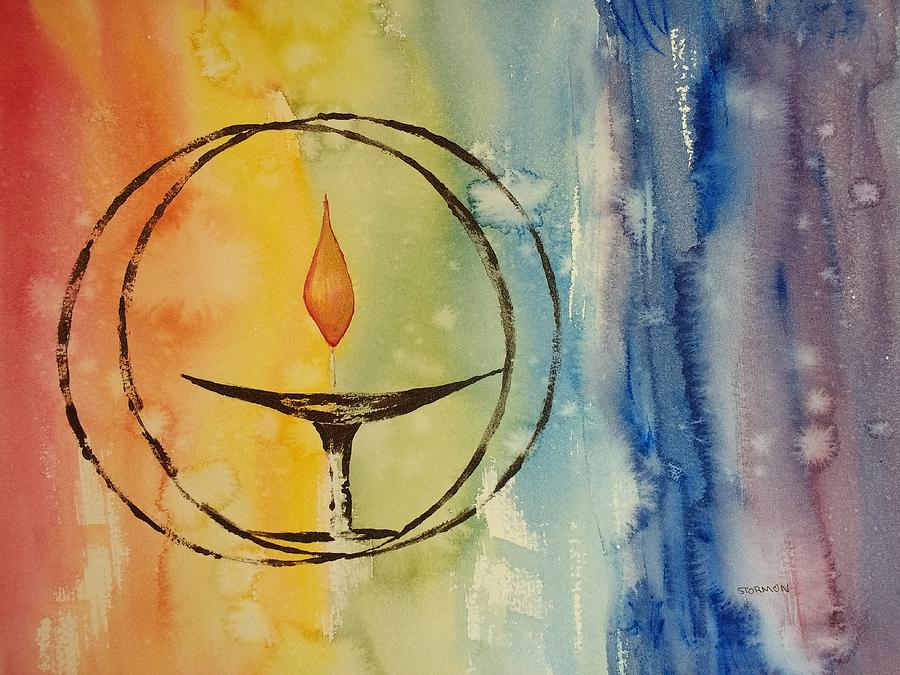 September 24th Service:
Who(se) are we?
As Unitarian Universalists, we bind ourselves together by covenant rather than creed. Life invites us to find out who we are, but it might be even more important to explore whose we are. We'll explore theological understandings of covenant as a basis for how we strive to be together inside our Fellowship – and as a guide for how we can open our doors ever wider. When we find out whose we are, we may find a newfound understanding of who we may become.